Les Arcs Day 7 : 21/01/2011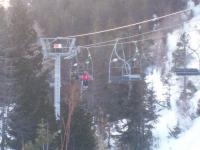 Gez and James headed off early for one last run down the aiguille rouge, by far the best run they've found. Here they are going up the chair lift outside their apartment.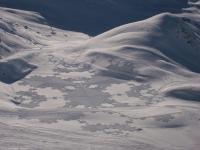 We've no idea what this is, we've been in contact with Mulder and Scully but if anyone else knows what it is please feel free to get in touch.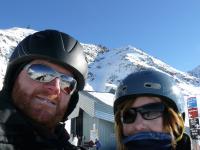 Maria and James took a break from their afternoon ski to take one last trip up the mountain to enjoy the, still sunny, view.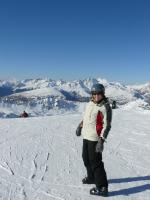 Maria sang a few verses of 'The Hills Are Alive With The Sound Of Music' but didn't manage to trigger any avalanches.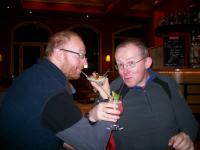 One or two apres ski cocktails seemed the appropriate way to finish the last day.
Les Arcs Day 7 : 21/01/2011