Day 1 : 17/12/2011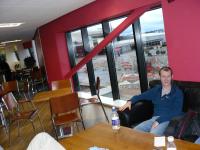 a 3 hour delay at Leeds 'international' airport seems to be the norm when traveling with Graham and Sue. We are still debating who the jinxs are.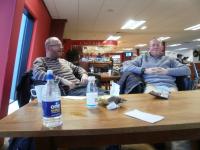 To add a bit of excitement we had an aborted landing at Geneva. The captain came on and said sorry folks we have a trainee on board and thing's weren't quite right.
We arrived in resort around midnight but the hotel had left some grub in our rooms to welcome us.
Day 1 : 17/12/2011
Arrival, eventually