Day 3 : 19/12/2011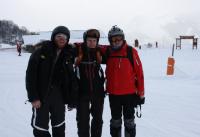 Grandad James found the air a bit thin yesterday so we decided to aim low in the valley for more oxygen until he could grow some more red blood cells.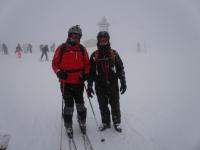 There were some cracking runs lower down the valley but our navigation skills took us to Meribel a day earlier than planned. We bobbed in out of 2 of the valleys all day long until our knees began to creak.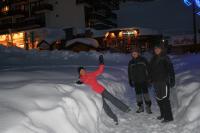 We ventured out for a couple of pints before dinner and found the Guiness serving Irish bar that no ski resort should be without.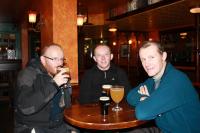 We're forecast for more snow tomorrow but are hoping for a bit of sun to take in the views at the top on Wednesday or Thursday.
Day 3 : 19/12/2011
Still snowing