Day 7 : 23/12/2011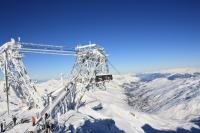 We woke to a beautifully clear day so were keen to set off early with the hope that the top lifts would be open, we weren't disappointed.
We skied non stop until dehydration kicked in.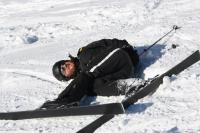 We stopped for a burger but miscalculated lunch time and discovered it's quite hard to get a burger for lunch at 3pm on a mountain.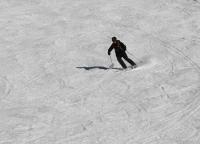 We put in over 40 miles (max speed 45mph) and just made it back into the valley before the top lift closed.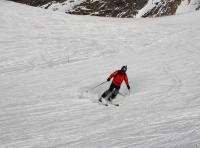 We've had avalanche risk of 4 (out of 5) most of the week.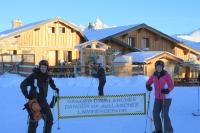 Today was the only day we haven't had any fresh snow but you could still hear explosions going off throughout the valleys as the snow patrols tried to keep things safe.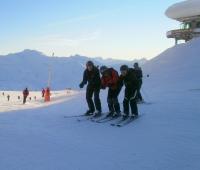 At the end of 6 days hard skiing these 3 old blokes genuinely thought their legs were at right angles as they posed for the final picture. Still, all 4 of us look forward to the next 6 days we can get learning how not to ski.
View
2011-12-23 09:00
in a larger map