Tignes Day 2: 27/1/2013

... but we finally managed to down an enormous breakfast, squeeze on our ski boots and make it to the hotel door.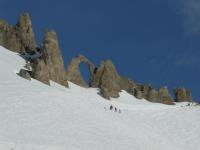 we spent the morning on blues (easy ) runs to find our feet and acclimatise. we got as low as 1800m but there's still another 300 m to go on a nice black run later in the week.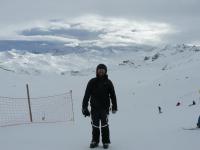 we ventured onto some steeper red slopes in the afternoon and brushed the edge of Val d'isere. we covered quite a bit of ground for day 1 but it's a big place so there's plenty to aim for.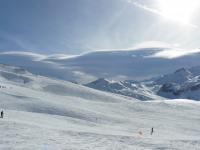 The cloud came in later on and the light was a bit flat so we decided call it a job well done and check out the happy hour back at the hotel. We are forecast for 10 cm of snow tonight so we may get to test the powder skis out tomorrow