Tignes Day 7: 1/2/2013

well it was our last day so we had to give it a try.it was heavy snow from the start and most of the mountain was closed because of zero visibility.one run was all it took for us to figure out we didn't know which way was down. skiing by Braille is hard work on tired legs.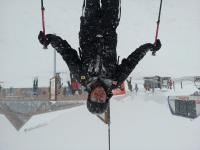 we sat it out for a while but there was no let up by lunch time so we decided to hand in our skis and check out the shops de tat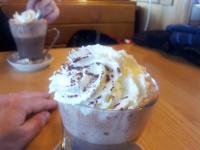 it's forecast for even heavier snow tonight so travelling to the airport may be fun in the morning.