Chamonix Day 7 : 12/02/2010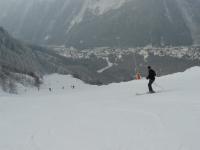 While Tara curled up with a nice book James Gez and Cooney went for one last lap round the mountains.
We started off at Flegere and moved over to Brevent but when the clouds came in we thought we'd dash over to Grand Montets for a crack at the red that Cooney skied on the 1st day in 2008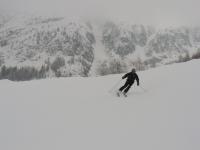 We think it's safe to say he came down it with much better technique than he did in 2008.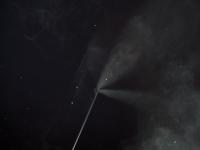 After an exhausting but belting day on the slopes we thought we'd punish our legs some more by walking back up to the Cremerie. We even had to tackle an artificial snow storm.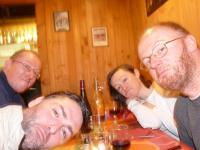 These holidays never last long enough but the smiles were soon back on our faces as we tucked into another heart healthy meal.
We thought it only fair that for the 7th night in a row we should share a bottle of red back at the hotel.