Les Arcs Day 2 : 16/01/2011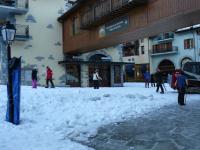 The day started with an enormous breakfast and we soon sorted out all the passes and kit. Maria started her lessons by skiing effortlessly on one ski.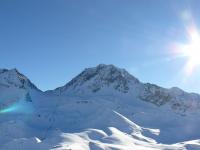 Gez and James started with some easy blues to try remember how to ski. They even took a few movies with Gez's camera but sadly James' kit and the poor internet connection is not up to the job of uploading them so they'll have to wait until we get back. We'll try to take a few more pictures on the slopes tomorrow!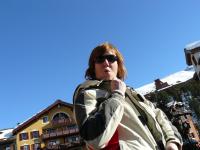 We met back up at lunch for some much needed fluids.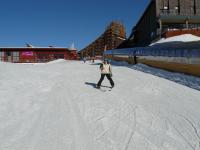 Gez went to explore some more of the mountain while Maria practiced skiing in a straight line.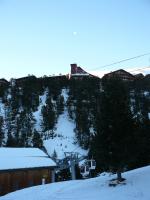 We finally got to see the view from our balcony.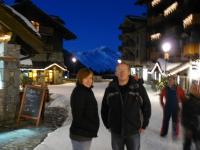 After getting some provisions in for the apartment (mainly wine and crisps) we went out for a fab pizza.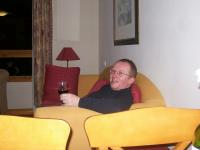 by 9pm the eyelids were getting heavy but we are sure it's from a days skiing in the scorching sun rather than the wine.
Les Arcs Day 2 : 16/01/2011
Totally Tropical