Les Arcs Day 6 : 20/01/2011
It was a chilly day today, James and Maria stayed around 2000m but one of the lift stations Gez visited higher up was reporting -17C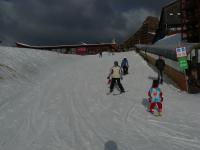 Maria was using the younger skiers as a slalom course but they didn't seem to mind.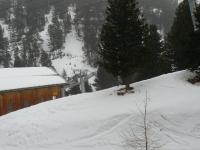 It started snowing just as we came off the mountain but sadly it doesn't seem to be in the quantities we would like. It's the last day on the slopes tomorrow so we are hoping for a bit more snow tonight to make the most of it.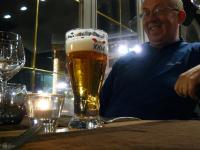 After Maria's Birthday bash last night we were all feeling a little tired by the evening but we managed to drag ourselves 50 yards to a restaurant before turning in early (the apartment is the building you can see through the window).
Les Arcs Day 6 : 20/01/2011